Skokie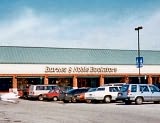 Barnes & Noble Booksellers
Village Crossing Shopping Center
5405 Touhy Ave
Skokie, IL 60077
847-329-8460
Wifi
Cafe
Quick Directions:
At the intersection of Touhy Avenue and Niles Center Road, about one mile west of I-94.
Store Hours:
Sun 10:00AM-9:00PM | Mon-Sat 9:00AM-10:00PM
Events at this Store:
Oct. 25, 2014
1. Halloween Storytime
Special Event, Storytime, Children's Event (Children's)
Saturday October 25, 2014 at 11:00 AM.
More about this Event
Oct. 31, 2014
2. It's Halloween! Storytime
Storytime (Children's)
Friday October 31, 2014 at 7:00 PM.
More about this Event